Icelab in Offscreen Magazine
Have you seen Offscreen Magazine yet? It's an insightful, inspiring read about the work and motivations of digital creators all around the world. It's been months since the inaugural issue and I'm still thinking about some of the things I read there.
I was able to contribute to the second issue, with the view from my office in the Philippines.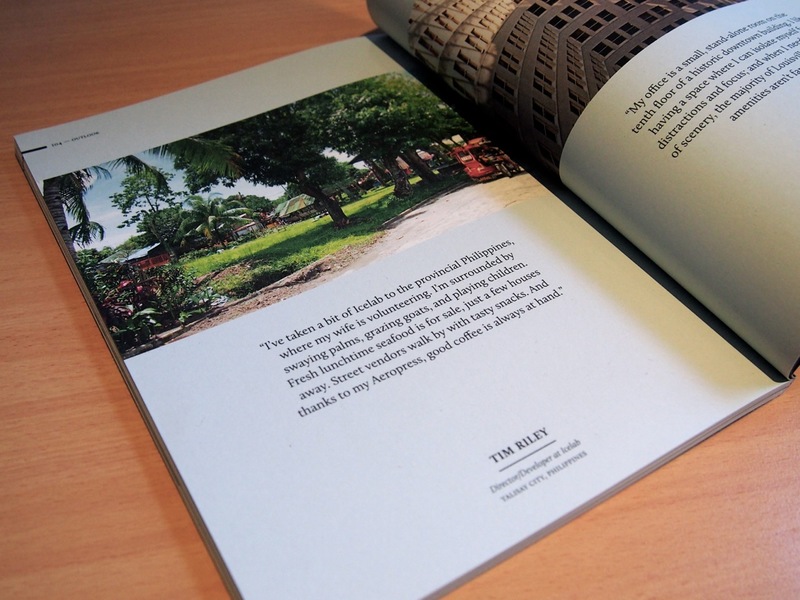 It's nice to see that little slice of my life preserved in print, and a privilege to be in such good company. Kai Brach has done an excellent job putting together a beautiful, collectible magazine, something that will stand the test of time. You can buy the first two issues now.