CMAG and Historic Places websites
We worked with the Canberra Museum and Gallery (CMAG) to design and develop two new websites: one for the museum itself, and one for ACT Historic Places (encompassing Calthorpes' House, Lanyon Homestead and Mugga-Mugga Cottage).
The new websites highlight the diverse range of exhibitions, events and learning programs hosted at the museum, as well as the various events and local festivities across the historic places.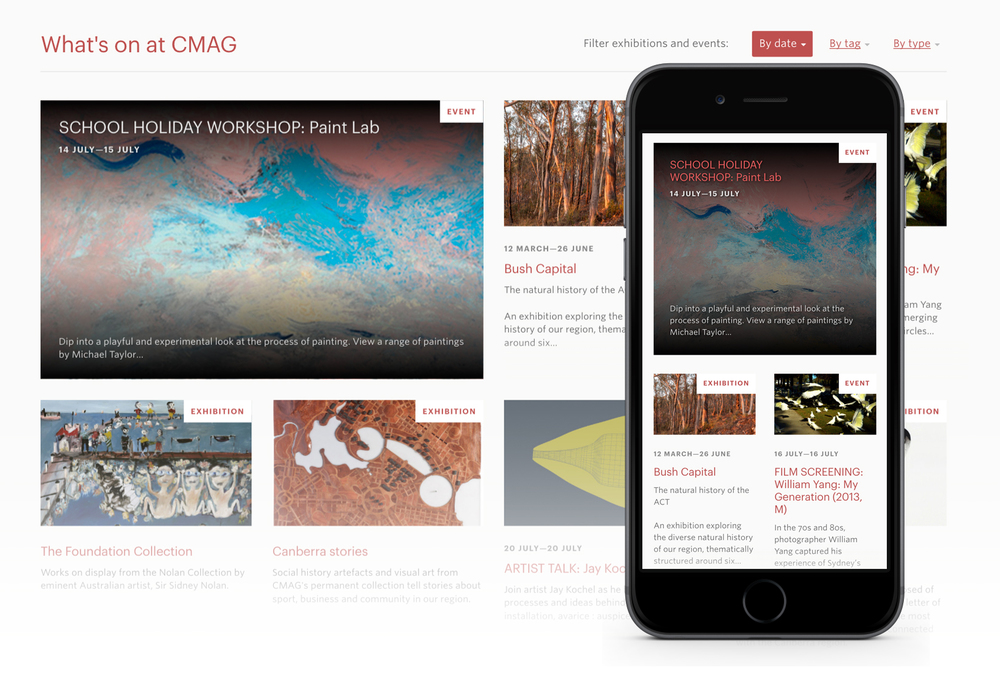 ---
Collections
A major component of the project was to help CMAG showcase their large collection of Canberra-related artwork and artefacts on the web. We developed a collection gallery, as well as a tool for CMAG to embed and feature collection items across the website in exhibition, event and blog content.